Been a WHILE since my last build – here is my 2nd attempt at building a Fox based 1/24th scale model – this one will be a close replica to the 1:1 I sold almost 3 years back. My scratch build skills aren't the greatest but I'm trying some mods on this project I've never tried before so I'm hoping everything comes out the way I'd like!
The most noticeable mod will be the functioning doors and rear hatch. I haven't seen this done with the Revell '93 Cobra model yet so I thought I'd give it a go. I had an old '93 Cobra I built when I was an early teen so I had no issues with using it as a parts donor (doors/hatch). An old SVE Super Stallion kit donated its cowl hood, and the Tamiya Cobra R kit donated wheels and interior. The rear bumper has been removed/pie-cut then reattached in order to give the bumper a more accurate look to the '93 cobra bumper. I was lucky enough to locate some 1/24th Saleen spoilers, but had to scratch build the 3rd brake light housing and lens. I cut the outer rim off of an old set of wheels and mated them to the rear wheels, which also have oversized tires donated from a Ferrari F-40 kit my nephew destroyed for me (kids love little shiny cars lol) to give the car a staggered wheel setup. I always wanted to swap the interior in my 1:1 for an SN-95 set up (94-98 Mustang) so I thought it would be a good chance to do the swap with this model. I'm still a bit undecided about the drivetrain as of yet…possibly looking for a donor GT500 or Ford GT engine/trans…we'll see.
I'll do my best to keep my WIP thread updated as I really enjoy seeing everyone else's projects go through each phase on their way to completion. Maybe this will inspire some more Fox body builds!!!
Here are some pics to get things started....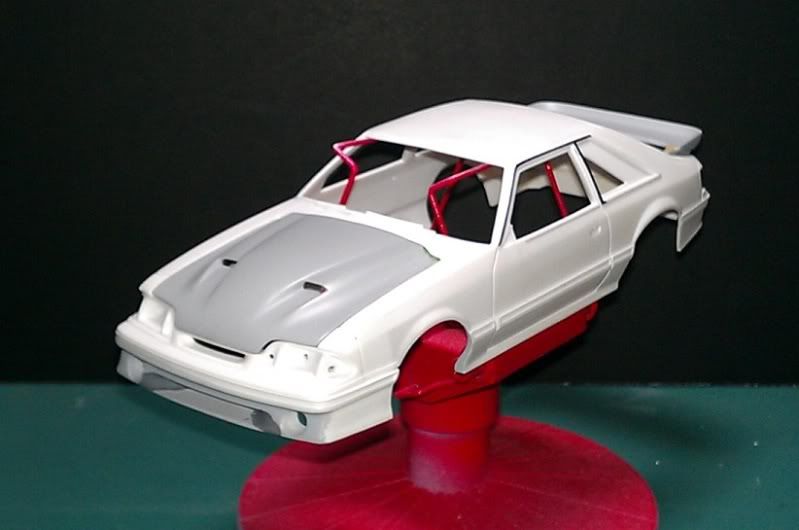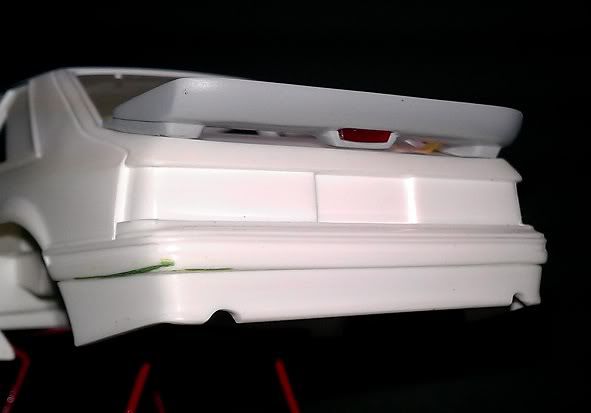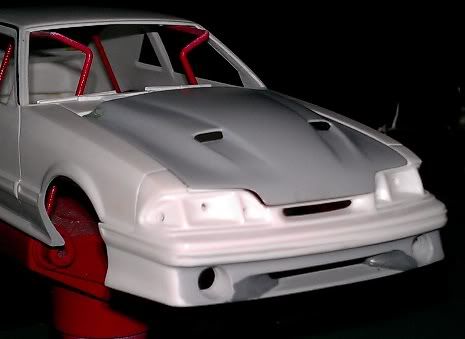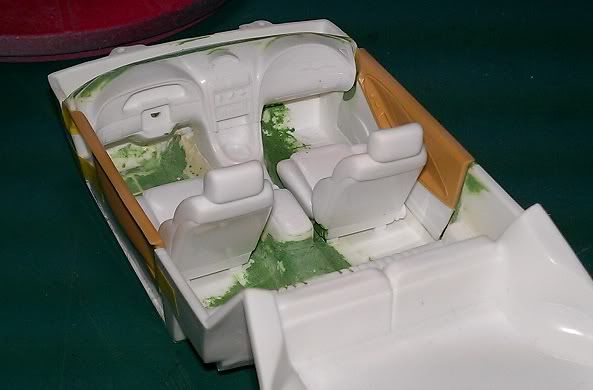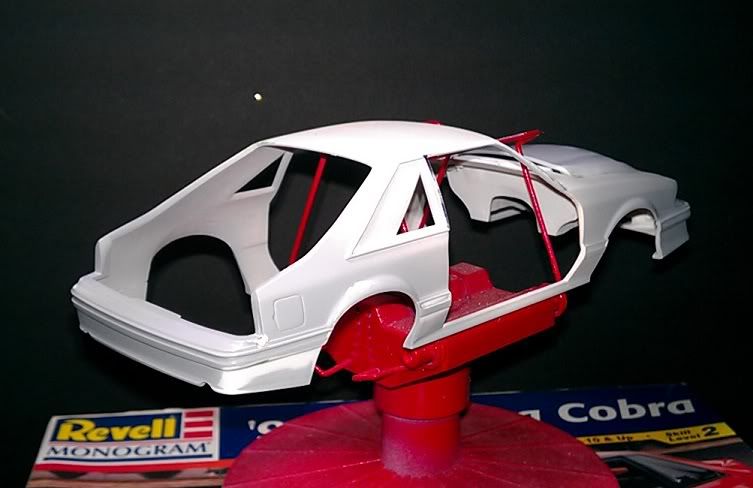 Source: http://cs.scaleautomag.com/SCACS/forums/thread/979746.aspx